We have arrived at the fourth installment of this multi-part article for dedicated to the overall presentation of the the general food labeling requirements in the overall framework of the a new set of legislative impositions came into effect at the end of the last year through the new Regulation (EU) No. 1169/2011, regulation that came into effect at the end of the last year. The modifications regarding the country of origin labeling provisions and the mandatory nutrition information provisions shall be the topic of this installment.
With certain exceptions (e.g. beef, fish, honey, olive oil, fresh fruit & vegetable), country of origin labeling provisions are currently only mandatory when its absence might mislead consumers. But there are some changes or potential changes under Food Information to Consumers (FIC) act. Mandatory country of origin labeling will apply to poultry, sheep, pig and goat meat. Country of origin labeling of the primary ingredient of a food where different to that given for the food must be specified. This indication is mandatory if the Food Business Operator (FBO) gives information regarding the country of origin labeling of the food product. Mandatory indication of the country of origin or place of provenance for meat used as an ingredient in foods are also possible for the following: types of meat other than beef, pig, sheep, goat and poultry meat; milk; milk used as an ingredient in dairy products; unprocessed foods; single-ingredient products; ingredients that represent more than 50 percent of a food product.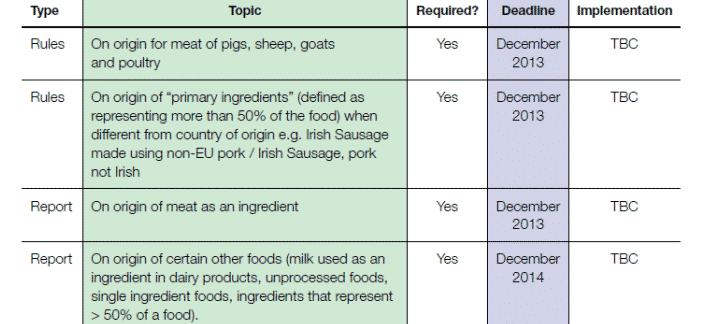 Regarding the nutrition information topic, here are the main changes.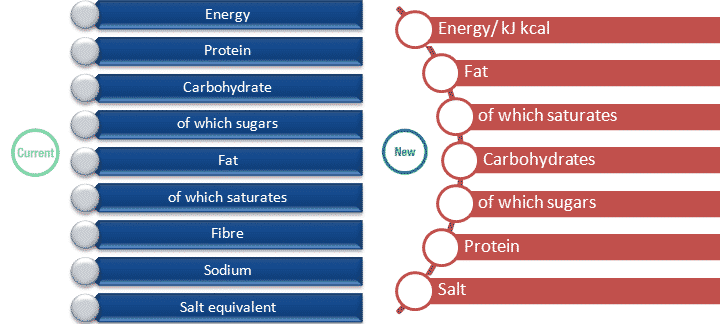 Nutrition Information is mandatory for most products, but, please, do reference Annex 5 to the Regulation, where exempted foods are listed, e.g. small packs with a largest surface area less than 25cm2, are exempt from the declaration of mandatory nutrition information. The labeling order is changed (Fat after energy, protein moved down). Fibre is out and Sodium changed to Salt (sodium (all sources) x2.5). Information must be in 100g/ml, (may in addition also be provided per serving). Mandatory nutrients can be supplemented with certain additional nutrients i.e. mono and polyunsaturated fat, polyols, starch, fibre, vitamins and minerals. RDA replaced by nutrient reference value (NRVs), labelled as a % RI.
Image courtesy of Brenda's Cakes – Ohio – Some rights reserved
© www.bestfoodimporters.com 2014